Basic Emergency Technician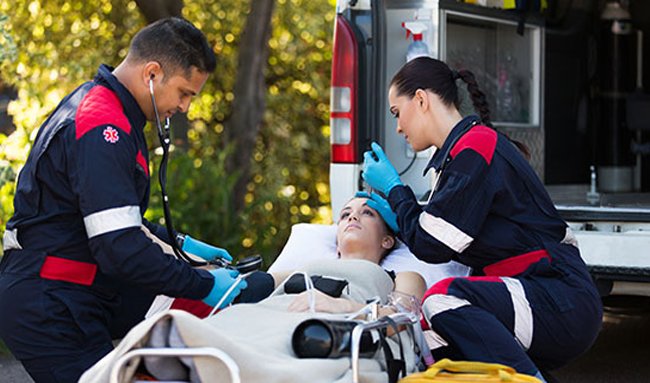 Description
This course is aimed at producing an Efficient Medical Resource in the field of Emergency Medical Services with the necessary knowledge, skill and attitude to manage effectively, a wide range of clinical problems in Emergencies.

During Pre Hospital Life Saving Emergencies, Timely provision of Medical Aid by such adequately Trained & Qualified personnel, can spell the difference between Life & death.

Considering the Dearth of such Well Trained & Qualified Technicians in this field, Diploma in Emergency Medical Services is formulated.

This course will make the learner to acquire Highly Demanding Skills and Competencies to work in the field of Pre hospital Emergency and Accident and Emergency Departments of Hospitals.

These Acquired Skills will not only equip them to assess and efficiently manage Medical and Trauma Emergencies but also will also make the learner to work as a team, handle stressful conditions and sharpen his/her decision making capabilities.
Job Opportunity
Emergency Medical Technician
Trauma Care Unit
Job Propagation
ICU assistant
Hospital Rescue Service
Self Employment